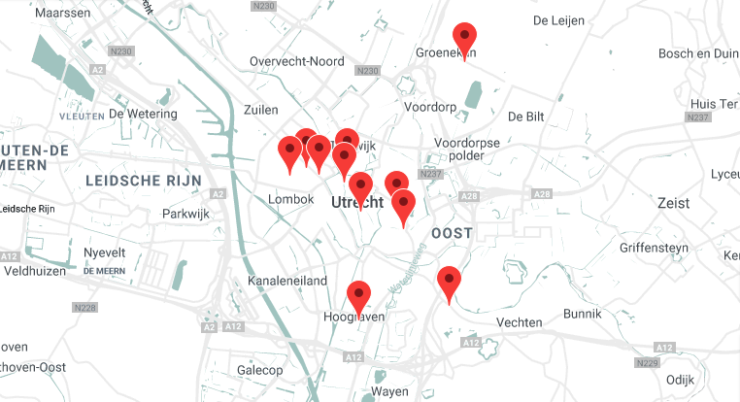 Who are we?
We are a group of scholars from Utrecht University who are interested in studying and developing ecologically sustainable and socially just ways of organizing economy and society. We believe that the current challenges – such as socioeconomic inequality, climate change and the current pandemic – beg for novel forms of engagement of the university and academics with the communities who deal with these issues on the ground.
For this purpose, we would like to bring together the strengths of theory and practice and work for creating social impact by doing research, teaching and engaging with societal challenges within and outside the university. This attempt for developing ecologically sustainable and socially just society is based on the aspiration of building a collective which shares a similar view for the future.
AndersUtrecht
We are starting a project called 'AndersUtrecht'. This project aims to develop a network that will give visibility and strengthen the cooperation of the initiatives working towards ecological sustainability and social change in the Utrecht Region.
Initiatives in the broadest sense of the word: from formal associations to citizen movements, social enterprises to neighborhood initiatives. This network puts initiatives on the map, making them visible and stimulating cooperation between parties, to increase our collective force. We celebrate the variation in the existing initiatives, that deal with the societal challenges in different ways. While some of them might be visible and accessible by the broader clusters of the society, others are less visible, but still highly valued by their communities.
We would like to join forces to redouble the ongoing efforts to respond to the crises mentioned above and to pursue collectively shared visions of a just, ecological and sustainable society.
Let's join forces: how?
With 'AndersUtrecht' we build an infrastructure for future collaborations. To this end, we host an online platform on which three activities will be central:
1. Developing a map of initiatives: The map is an opportunity to share the best practices, increase visibility, reveal potential linkages and complementarities between the initiatives. It is already a common practice in different cities and regions to build a network for bringing/generating resources together.
2. Developing podcasts: The podcasts have become a new tool to give voice, share experiences, find common ground and build a shared vision. By sharing stories of initiatives and developing thematic discussions through podcast channel, we aim not only to bring solutions to public attention but also generate resources for collective social change practices.
3. Developing long-term collaboration: We see AndersUtrecht as the first step to build a network of community initiatives, academics and policymakers for sharing best practices and developing innovative ways to deal with societal challenges.
We hope that you are interested in becoming a part of Project Anders, which will be the initial step for building productive and transformative relations between the communities and the academy in the Utrecht Region. We look forward to sharing further details about this project.